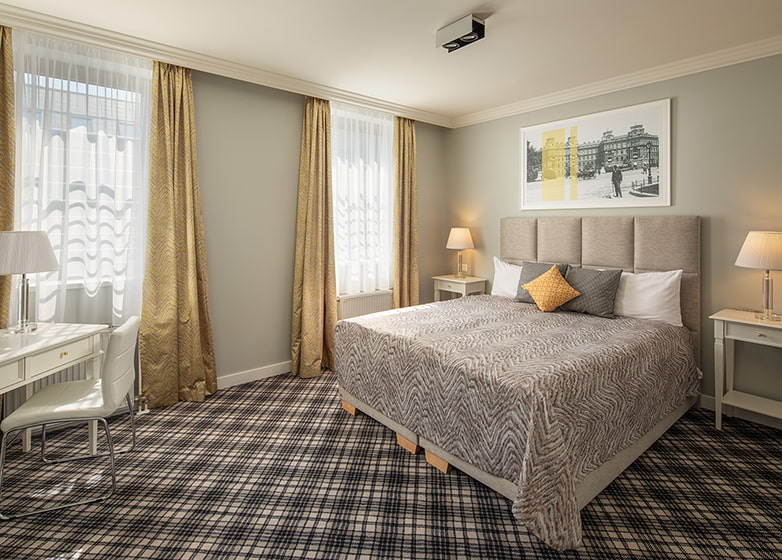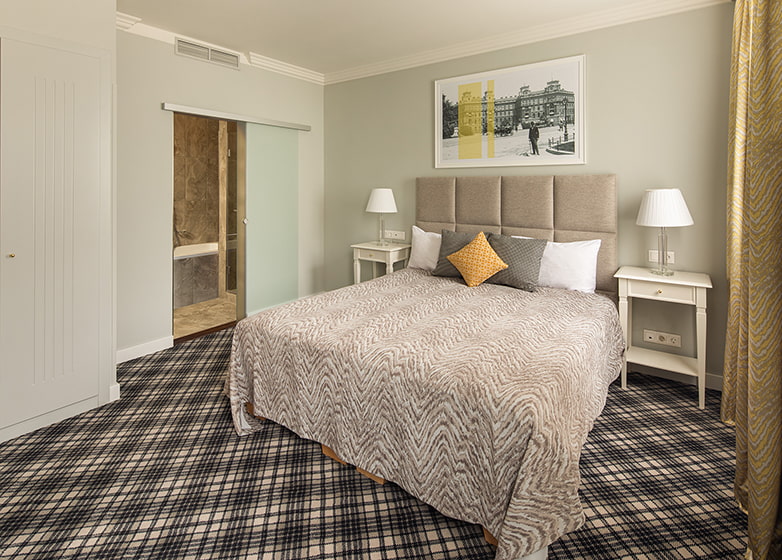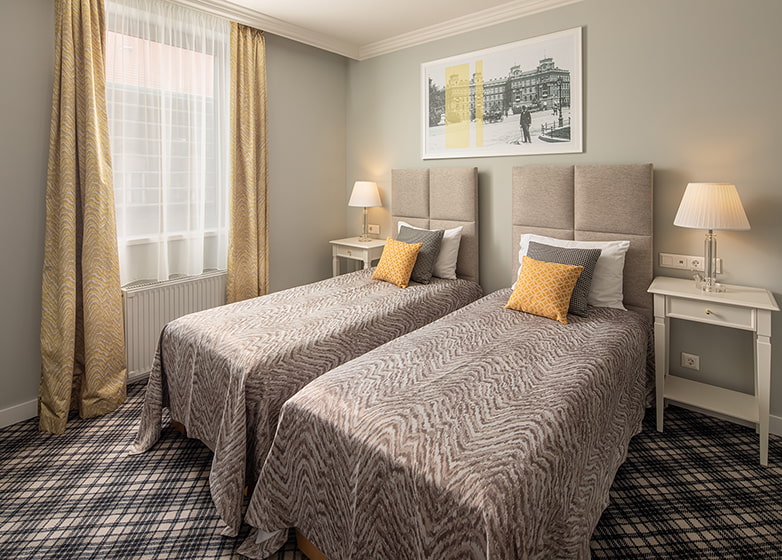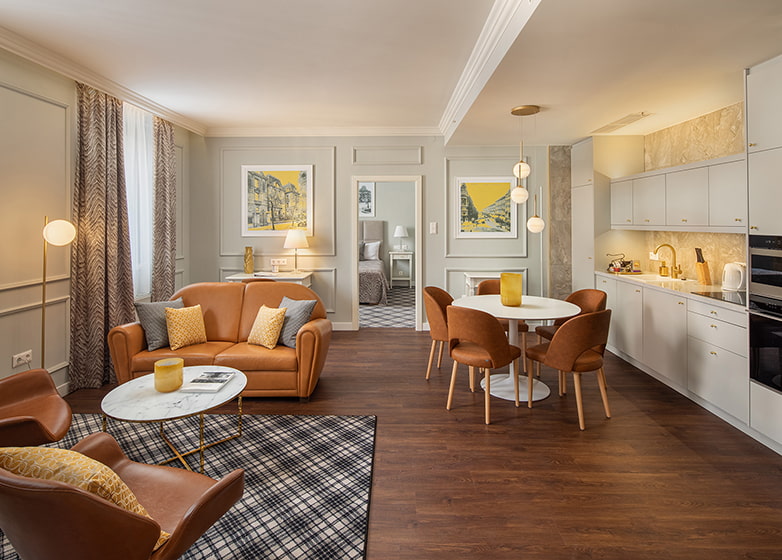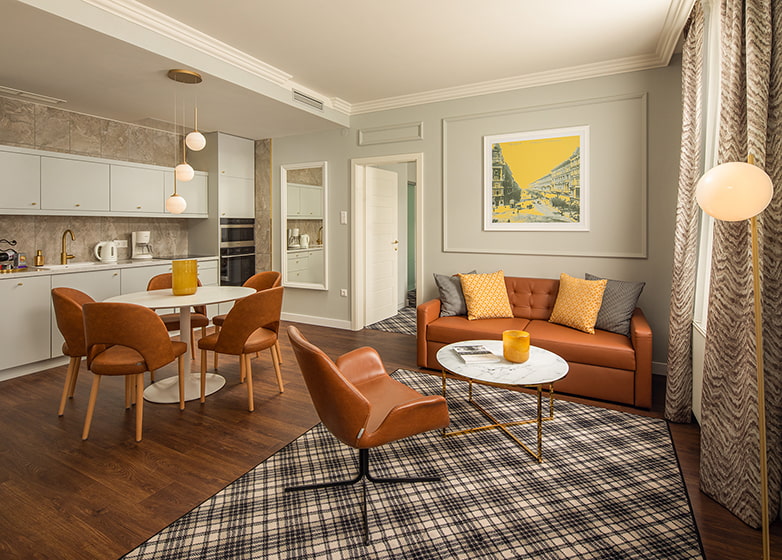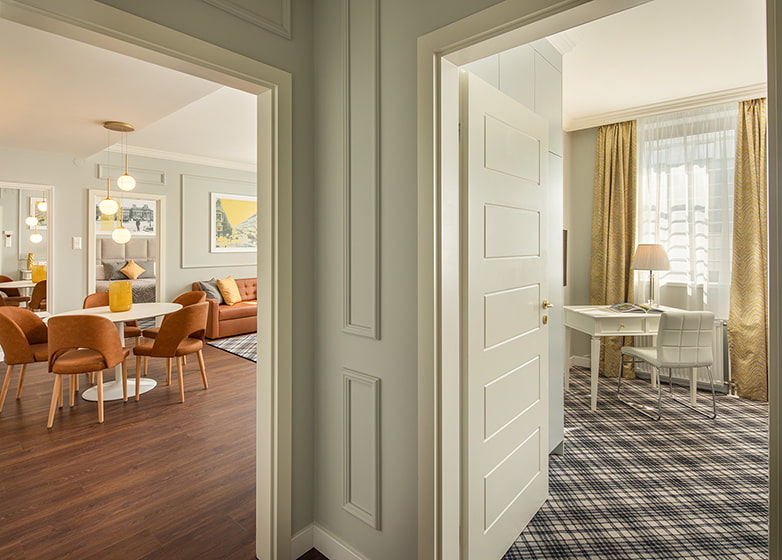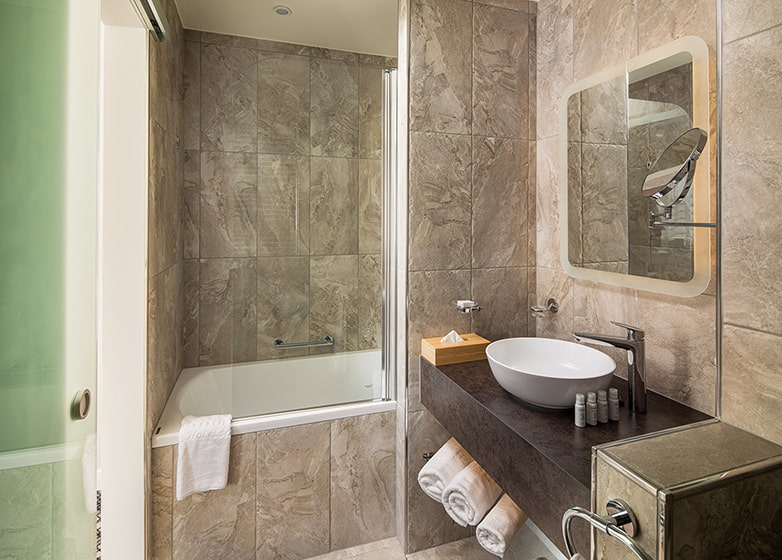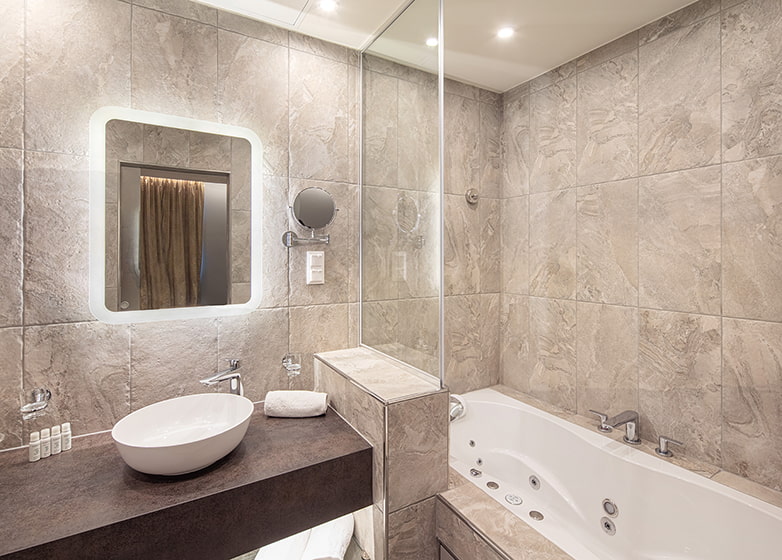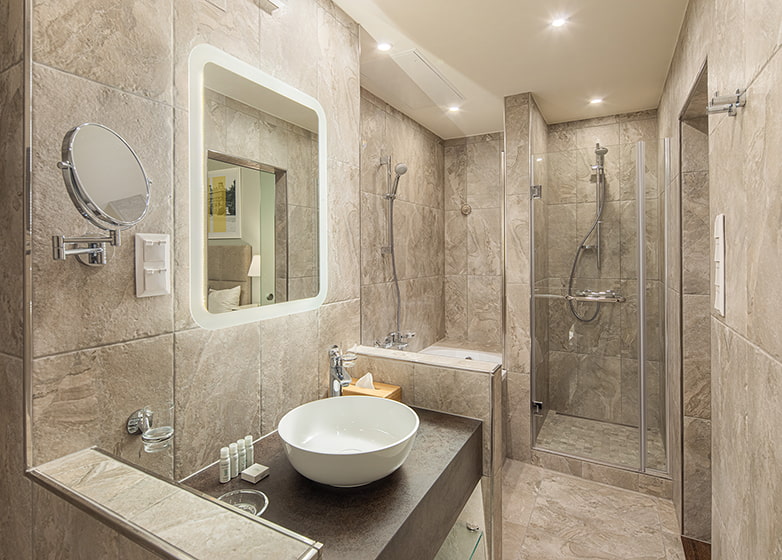 Are you planning a longer stay with more than one person? Our Ambassador suite is perfect for this! The spacious living room with a fully⁠⁠-⁠⁠equipped kitchen is the ideal place to spend time with your loved ones. While the two separate bedrooms let everyone get plenty of rest and privacy. Both bedrooms have en⁠⁠-⁠⁠suite bathrooms, so you can relax in your own hot tub after a busy day at work.
Separate living room
2 bedrooms with double beds (one of them can be separated into two single beds)
One king size (70,86 x 78,74 inch.) and 2 twin beds (35,43 x 78,74 cm)

2 bathrooms with a shower and bath (one with a hot tub)
Fully⁠⁠-⁠⁠equipped kitchen (large fridge, hob, oven, microwave, dishwasher, washing machine and dryer).
City view
Air⁠⁠-⁠⁠conditioning
Wi⁠⁠⁠⁠⁠⁠⁠⁠⁠⁠-⁠⁠⁠⁠⁠⁠⁠⁠⁠⁠Fi
Cable TV
Security safe
Extra bed or sofa bed
Some suites were completely renovated in 2022