Contact us
Mamaison Residence Izabella Budapest
Izabella u. 61
1064 Budapest
Hungary
Show on map
How to reach us?
The Mamaison Residence Izabella Budapest is just 20 metres from the historical Andrássy Avenue. Heroes' Square and many art museums are a 15⁠⁠-⁠⁠minute walk away. The Széchenyi Thermal Baths, where you can bathe for several hours, are about 22 minutes' walk away. Budapest Zoo and Botanical Gardens are about 20 minutes' drive away.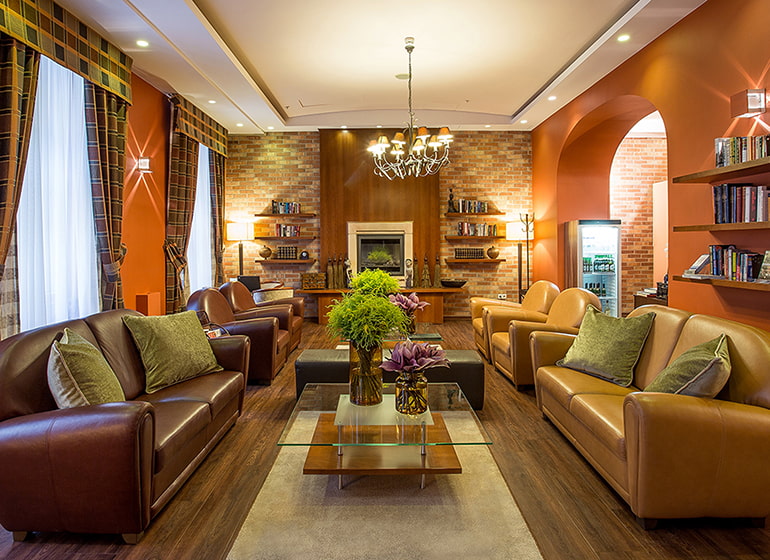 Our hotel is located right next to Vörösmarty Street metro stop. Ferenc Liszt Airport is about 21 km away, while Budapest Keleti railway station is just 2 km from us. Our hotel has limited parking capacity. If you plan to arrive by car, please inform reception in advance.
Coming from the M1 or M7 motorway (Budaörsi út), cross Szabadság Bridge. Cross Vámház körút and Károly körtút to reach Dob utca. Follow Dob utca to the intersection with Izabella utca and turn left to reach our hotel.
If you are coming from the M3 motorway, take the Kós Károly promenade to Hősök tér square, and drive past it. When you reach Andrássy utca, turn right into Izabella utca.
If you are coming from Keleti station, take trolleybus 73 or 76 and get off at Andrássy út stop (Vörösmarty utca). Cross Andrássy út and you'll find yourself opposite the hotel.
If you are coming from Nyugati pályaudvar station, take tram 4 or 6 and get off at Oktogon station. Change to metro line 1 and get off at Vörösmarty utca station. Continue along Andrássy út until you reach Izabella utca, which is on your left.
Ferenc Liszt International Airport in Budapest is approximately 21 km away. Take the 200E bus to Kőbánya⁠⁠-⁠⁠Kispest stop (about 20 minutes) and then take the M3 metro to Deák Ferenc tér (around 17 minutes). Then hop onto the M1 line, which will take you to Vörösmarty utca. The hotel is located on the right⁠⁠-⁠⁠hand side, just a few metres walk away.